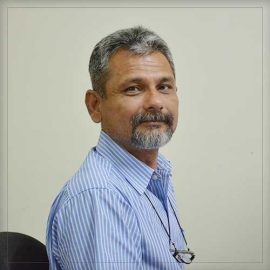 Muddassir Rizvi |
Director Programs
Mr. Muddassir Rizvi is an election and governance specialist with a particular expertise in civil society development and public outreach and advocacy. He is currently working as Head of Programs at the Trust for Democratic Education and Accountability-Free and Fair Election Network (TDEA-FAFEN), one of the most credible networks of civil society organizations working to strengthen all forms of democratic accountabilities in the country. He is also the Chairperson of Bangkok-based Asian Network for Free Elections (ANFREL), Asia's only network of election monitoring organizations.
Mr. Rizvi stewarded as Chief Executive Officer the transformation of FAFEN from an informal election monitoring network to a legal entity with exemplary organizational systems implementing multi-dimensional governance and democracy programming. The organization has implemented projects directly funded by USAID, DFID, EU, Global Affairs Canada, etc. He led FAFEN to Pakistan's most extensive domestic election observation exercises that included the world's largest Parallel Vote Tabulation in 2008, 2013 and 2018. He specializes in designing and executing election-, governance- and democracy-related programs with a focus on citizen group and civil society development for long-term sustainability.
Earlier, he worked with several leading national and international non-governmental organizations, including Pattan Development Organization, The Network for Consumer Protection and International Crisis Group. He started his career in 1992 as a journalist and has worked at senior positions with Pakistan's leading English language newspaper The News (Assistant Editor) and wire service NNI (Editor). He has written editorials for The News between 2002 and 2008. He has been published by prestigious local and international publications including Dawn, The Express Tribune, Inter Press Service, Himal, Newsline, Pulse, The Way Ahead, VSO's Orbit magazine, DFID's Developments, Multinational Monitor, Out There News, CSE's Down to Earth, New Internationalist and Adbuster.
JOB DESCRIPTION
Director Programs
Disclosures