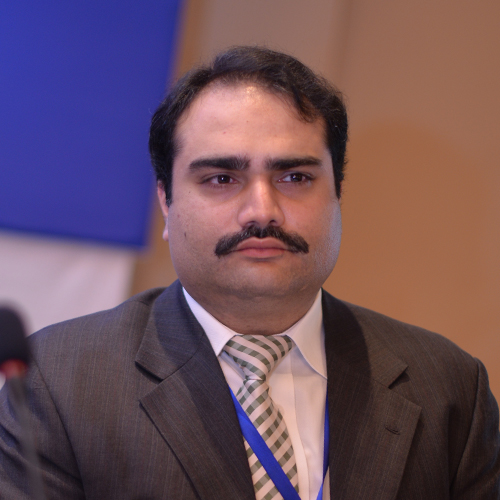 Mr. M. Jameel Hussain Khan is a management professional with more than 20 years of experience in program and risk management. He has 14 years of experience working on USAID-funded projects in the region managing over US$200 million in contracts, cooperative agreements, grants and sub grants.
He is skilled in designing management systems and procedure manuals addressing client/donor priorities, firmly integrating risk management concepts into operational, financial and grants management processes. He has implemented and supervised automated financial management and administrative systems, providing a dynamic, responsive, compliant and enabling environment for high impact. He has also provided leadership to technical teams in the areas of program development, research and monitoring and evaluation. His multi-sectoral experience covers programs in governance, economic growth, agriculture, health, education, livelihoods, emergency response, relief and rehabilitation.
Before joining TDEA, Mr. Khan worked with The Asia Foundation (TAF), International Relief & Development Inc., (IRD), Abt Associates Inc., Save the Children Federation Inc., USA (SC/USA) and The International Rescue Committee Inc. (IRC). Besides being a Chartered Accountant, he holds a Master Degree in Business Economics and certifications in Project Management and Internal Audit. Before joining development sector, he worked with Islamabad office of KPMG.