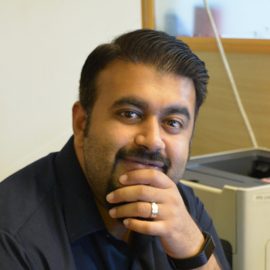 Mr. Adnan Anjum holds a post-graduate degree in Development Studies from the prestigious Institute of Development Studies (IDS) at the University of Sussex, United Kingdom (UK). In the past few years, he has focused exclusively on the rising field of human rights, democracy and governance. Currently, he is managing the largest governance, and voice and accountability project (Citizens' Voice Project) in Pakistan.
Mr. Anjum has previously overseen the largest election observation programme in the country. He has been part of FAFEN's transformation, and has also managed various research projects on parliamentary democracy, and has designed, and led advocacy campaigns on rights, and good governance.
Mr. Anjum was pivotal in expanding and establishing Pakistan's first independent citizens' observation of legislatures and standing committees. He has also led a team that developed a parliamentary information portal that enables citizens to directly engage with their representatives and hold them accountable. Additionally, he has also developed a methodology for appraising individual parliamentarians' performance (Members' Scorecards), which were used by TDEA-FAFEN to launch country-wide advocacy campaigns.